The prerequisite of running an eCommerce store is to have a good web platform that runs smoothly and has excellent features. All these features and workability of that platform support your business and help you enhance it. It also facilitates your ecommerce customers, who become permanent buyers. If you are thinking of building an online store, and looking for a user-friendly platform, then Magento 2 got you covered. 
 Its exciting themes and extensions will help your business grow and reach new heights in no time. Businesses whether online or offline, rely on the availability of customers so the business owners must provide efficient and swift services to gain the trust of their customers. 
Why Choose Magento for?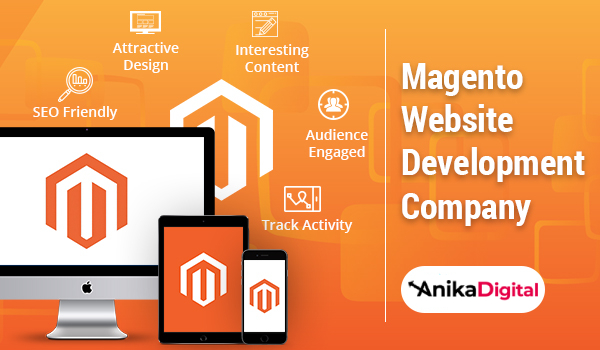 First, Magento has been appearing on the top of the list for the past few years. It provides the latest technology and has been playing a huge role in the eCommerce market of today. Magento Community Edition should be your preference to establish your online store because of their great customer service and flexibility. This edition of Magento can be installed, edited, and used in whatever way you like. It is also one of the reasons for the immense popularity of Magento in the market today. Many top-notch brands including Nestle, Samsung, and Nike have been using Magento due to its brilliant performance. 
Globally Recognized Platform: 
Magento is a globally recognized platform that has been running for years and is trusted by a great many brands and stores. It helps you build up a robust and high-quality website for your online store. Not only this but Magento is also featured with numerous templates and extensions that help develop search engine friendly e-commerce websites that are feature rich. One thing about online stores is that their websites should look and be user-friendly. No matter what the website is selling, it should look attractive to the visitors so the traffic increases. Besides, such websites should also make the shopping experience fun and easy for the customers. The website should satisfy customers, so they do not hesitate to visit you again. Very recently, Magento has introduced an updated version named Magento 2 which is an amazing and unique platform for developing online e-commerce websites. Keep reading to learn more about the Magento 2 enhancements and features. 
Why People Prefer Magento 2 over Magento 1.X for?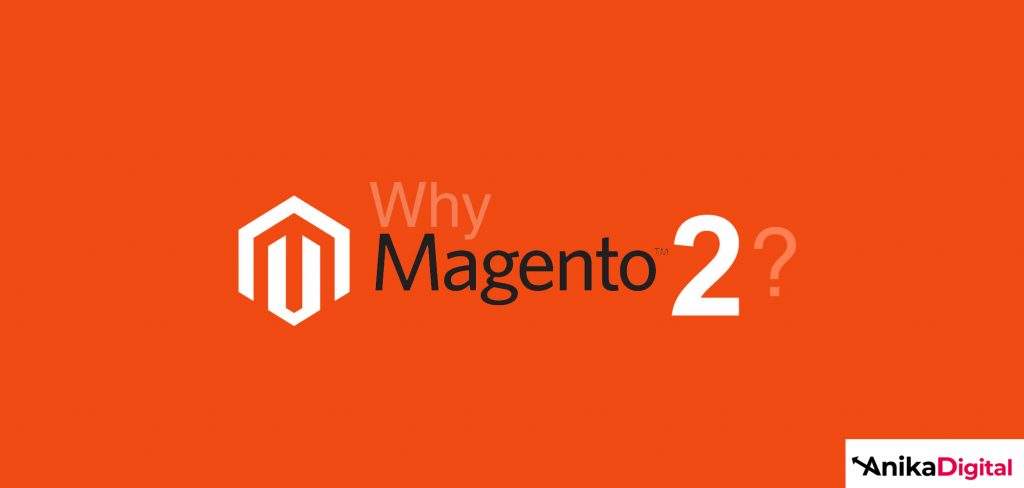 All kinds of technologies have their pros and cons. While choosing a platform to assist yourself, you should see if its pros outweigh its cons. If it is the case, then you should choose it. In the following section, we are going to list the reason why you should choose Magento 2 over Magento 1.X. 
Up to date with modern technologies. 
User-friendly features. 
Easy customization facilitates the visitors. 
Updated tables in Magento 2. 
The module structure is component oriented. 
Magento 2.0 has high-quality themes and extensions. 
We are aware of the needs and requirements of a customer because we have been dealing with these demands for a long time. We are also aware of the capability of Magento 2.0 so in the following section, we are going to list some of the themes and extensions of Magento 2.0 
1. FreeGo – Magento 2 Theme:  
Magento 2 has a lengthy list of free themes and the theme on top is named FreeGo. 
This Magento theme offers some premium quality features which include Off-Canvas Menu, Featured Product List, Advanced Theme Options Panel, Child Theme Ready, One Step Checkout, Font Awesome, Gallery Image, and Inherited from Black Theme, etc.  
This theme is the best one because of all these amazing features but there are also plenty of other options if you want something else. By adding supported Free Magento 2 options, you can extend this premium platform. 
Main Features: 
Mega Menu 
Advanced Blog 
Advanced Testimonial 
Shop by Brand 
Responsive Banner Slide 
Advanced Newsletter Popup 
Many other Magento 2 Extensions 
2. Ves Kasitoo – Magento 2 Theme 
Kasitoo is another amazing theme for Magento 2. It is free and offered by Venus. It works brilliantly for online shopping: glasses, fashion equipment, and shoes are the focus of this theme. Kasitoo theme also appears with a premium quality product-oriented design that not only attracts the customers but also facilitates them. This theme also allows you to display your products from all kinds of categories – varying from vintage to latest, fast check-out process, canvas navigation menu, swift page loading, and many other features. 
Main Features: 
Touch-optimized deal products carousel. 
Off-canvas menu. 
Product tabs carousel by rules. 
Free Magento 2 responsive design and Retina ready. 
Free Magento 2 theme with a fast checkout. 
Inherited from Magento 2.0 blank theme. 
PSD included. 
Fast page uploading time. 
Dedicated Customization Services. 
Compatible with marketplace extension. 
3. Convenient Contact Form Widget – Magento 2 Extension
When you run a business, whether it is online or offline, you must provide the customers with a platform where they can submit their feedback and ask queries. Sometimes, the customers also come up with smart suggestions which prove to be extremely helpful. This Magento 2 extension will help you increase interaction with your customers.  
Easy Contact Form Widget allows the visitors to submit their feedback, suggestions, and details of queries directly to the brand. Moreover, you can also enable or disable Google reCAPTCHA within the contact form to avoid spam. 
A nice contact form helps you build up a good relationship with customers that prove to be very fruitful in the long term. It is also quite easy to add this widget on any static page. By using this extension, you can also set up a custom email template for easy contact. 
Main Features: 
Google reCAPTCHA supported. 
Any form can be added to a CMS page. 
The contact form can be added to the sidebar as well. 
Magento 2 ready widget. 
100% open source. 
Form title and message section are dynamic. 
Can be installed and managed easily. 
Unique custom email template for inquiries. 
4. Scroll to Top – Magento 2 Extension: 
Some stores have websites that display too many items or things on a single page, and it becomes frustrating for the customers to scroll so much. Everyone prefers the ease and smoothly working websites that do not consume too much time of the customers. Magento 2 extension Scroll to Top offers the customers a back-to-top button and makes their shopping experience wonderful. This extension will enable the customers to reach the top of the page with one click only. The best feature of this extension is that it does not mess up with the web page design because the button appears only when the customer has scrolled down to the bottom of the page. Another amazing feature of this extension is that it does not require any code for modification in Magento 2 core files. From the admin settings of your page, you can set up an image for the scroll to top link. This way you will enable your customers to have a smooth scrolling experience as well as they will save tons of time.  
Main Features: 
1. Numerous scrolling effects. 
2. Left or Right – availability of position selection. 
3. One click takes you to the top of the page. 
4. As flexible, the text option can be set. 
5. Custom image is used instead of text. 
6. Custom options including background color also available. 
5. Featured Products – Magento 2 Extension: 
If you are still in the initial stages of your online business, you must be working on its website. Entrepreneurs often spend time designing web pages to display the best products in a particular section, so they catch the customers' attention. With Magento 2 Featured Products extension, you can easily display your special products on the top. This extension will help you display your store's products in an attractive and eye-catching way. Moreover, highlighting your handpicked best items for customers is also a wonderful way to achieve sales. And this extension will help you achieve this task as well. You can display a specific number of products in a grid layout with thumbnails of your products on your web page. By controlling the admin panel, and with the help of this extension, you can set any product as the featured product. By choosing the 'Yes' option in the 'Featured' attribute, you can easily show your item in the featured section on the front side of the web page. 
Main Features: 
1. Easily configurable options. 
2. Show in the sidebar. 
3. 100% open source. 
4. Fully customizable interface. 
5. In any block section, it can be used as a widget. 
6. It shows on CMS pages. 
7. Directly add to cart support. 
8. Increased store sales. 
9. Smooth functionality and eye-catching layout. 
6. Sold Out Label – Magento 2 Extension: 
This is one of the most useful extensions of Magento 2. This extension displays a sold-out label over the default image of the products automatically. Sold Out Label extension creates a positive image of the website because it keeps it up to date and customers are aware of the products which are available, and which are out of stock. It is up to you whether you want to show the labels as text or on images. Not only this, but this extension also helps you name the position of the items as well. Such as Top Center, Top Left, Top Right, Bottom Left, Middle Center, and Middle Left, etc.  
Sold Out Extension is considered one of the best because of all the great options it provides. You can set the height and width of the label to make it fit perfectly on product images. It is also advised not to delete or remove the products' pictures, rather, show a '404 not found' page. It is considered a bad practice for the customers as well as bad for the SEO.  
Main Features: 
Can be installed easily. 
When quantity is zero, it shows up automatically. 
It allows you to select the image as Sold-Out Label. 
Facilitates you to fix the width and height of the product. 
Supports multi-stores. 
It also allows you to set the image and the text. 
7. Magento 2 Image Clean Extension: 
This extension helps you remove all the unused images and products from your Magento 2 store database. It helps to save your storage space efficiently. This extension works efficiently with CE 2.x.x and EE 2.x.x versions. If you feel overwhelmed by all the images and products in your store that are not in use, this extension will help you remove all those images without the loss of data. Instead, these images are stored on the server. 
Main Features: 
Allows you to select multiple images and deletes them collectively. 
An individual image can also be deleted manually. 
Updates image list with a single click. 
4. Product Slider – Extension for Magento 2: 
If you are keen to highlight the best products of your store and want to attract customers, this extension will help you achieve this task. By using this feature, you can turn some products into your more in-demand or best-selling products. As the name indicates, this feature also provides beautiful slider functionality. 
Main Features: 
Slideshow speed can be managed. 
Product details can be managed. 
The slider can display the maximum number of products. 
Product categories can also be managed. 
Cross-browser compatibility is also available. 
You can display prices, add to wish-list, add to cart, feedback, and review options as well. 
9. Wishlist Notification – Extension for Magento 2  
The Wishlist feature helps the online business owners to identify the customers' activities and choices. This extension informs you about the customer's choice by email. 
Main Features: 
Regular updates of clients' Wishlist's. 
Provides email notifications. 
Easy to make minor changes. 
You can enable or disable this extension from the admin panel. 
Email template configuration also available. 
10. Lazy Load Images – Extension for Magento 2 
Magento 2 Extension called Lazy Load Images is used to make your website's performance better in terms of loading the products and images. It saves the customers' time and web server's resources. It also loads your images swiftly as soon as you scroll down the web page. For this reason, it is considered one of the best tools for online stores.  
Main Features: 
It loads your image on demand. 
This extension saves the web server's resources. 
It also improves the performance of product listing pages. 
From the admin panel, a custom loading image can be set. 
Easy to install. You can enable or disable it easily as well. 
11. Instagram Widget – Magento 2 Extension: 
This extension is specifically for Instagram. You can integrate your Instagram account with your Magento website by using this extension. Instagram has gained immense popularity in the world of online business, and it is also an excellent platform for eCommerce companies. We recommend you choose this social media platform to boost your business if you are not already on it. 
If you integrate your Instagram account with the Magento website, this extension will help you drive more traffic. It also helps you display Instagram images to your Magento website. Therefore, it is the best widget extension that grabs the customers' attention. 
Main Features: 
The Instagram widget allows you to choose photos that you like. 
It has a limit for photos. 
You can set the title for your post. 
A very user-friendly extension. 
It is easy to install and manage. 
12. Flickr Widget – Magento 2 Extension: 
 If you have a Flickr account to run your business, you can integrate this extension with your Flickr gallery. It is a customizable tool with backend display images in an organized way. This extension can also be set at any CMS pages or blocks. It also displays the latest image of Flickr on the website. So, when the customer clicks the image, it redirects to the image on the Flickr website. Flickr API is then used to get detailed information and data. 
Main Features: 
It is easy to manage. 
This extension allows a limit for photos. 
It sets the title for the post. 
You are allowed to choose photos. 
A user-friendly feature. 
13. Security – Magento 2 Extension 
One major issue all online businesses and stores face these days is security. Mageplaza has released a security extension for the Magento website, to solve all the security-related issues. This security extension offers to detect IP addresses that try to harm the website and prevent the issue on time by blocking that IP. It also sends warning emails to the Website owner. Not only this, but this plugin also records all the users' log-in information which the store owner can easily track. 
Main Features: 
It can send warning emails. 
The security module can be enabled or disabled easily. 
Tracks Login details. 
It can Block IP Addresses and Blacklists them too. 
Whitelists IP to allow IP addresses. 
14. Facebook Live Chat – Magento 2 Extension: 
This Magento 2 extension is integrated with Facebook Messenger accounts that can easily chat or interact with the customers. It is one of the most useful modules for Magento store because it helps you to enhance communication with the customers. Secondly, it also helps to add a Facebook button or link to your Live Chat Box that in turn increases the valuable traffic to your Magento store. You can also customize the chat box color as you like. 
Main Features: 
It supports multiple and RTL languages. 
Stores unlimited history chat. 
Provides a familiar Facebook interface. 
A user-friendly interface is also available. 
Chat systems can be managed and monitored easily. 
15. Google ReCAPTCHA – Magento 2 Extension: 
It is one of the best solutions for the Magento website. It protects your website from spam and bots and automatically gets activated when a user tries to log in to your website. It is displayed on the left bottom or right bottom of the page. The invisible reCAPTCHA functionality enhances the user's experience by making him pass through a protective shield without any interference. It also allows you to add endless reCAPTCHA to the number of forms and Fronted. 
Main Features: 
You can add both visible and invisible reCAPTCHA. 
ReCAPTCHA can be enabled or disabled on the Backend. 
Multi-language reCAPTCHA is available. 
ReCAPTCHA can be added to any form. 
ReCAPTCHA sizes can also be configured. 
16. Infinite Scroll – Extension for Magento 2: 
One crucial factor that makes the online shopping experience much more enjoyable is infinite scrolling. This extension loads the products easily without any interruption and keeps on loading more options as the customer scrolls down the web page. It also improves the speed of the loading page. By showing more products in less time, this extension is particularly important for online stores. It also makes the users' experience pleasant. The website owner has the authority to customize the loading image, button, and text. This plugin is most used in category and search pages. 
Main Features: 
Shows 'Loading" Button. 
Smooth scrolling without interruption. 
Customers can view product details without losing their current position. 
Automatically loading. 
It increases the conversion rate at your store. 
17. Image Optimizer – Extension for Magento 2: 
This Magento 2 extension helps you to reduce the image size without affecting the image quality. It speeds up your website as well. By using this Magento 2 extension, anyone can easily optimize the images by clicking the button on the admin side. You can also optimize GIFs with this extension. A store owner can easily enable or disable optimization with Corn Job.  
This feature allows you to optimize images in bulk with a single click only. Try it on your eCommerce website and see how it changes the entire experience. 
Main Features: 
Allows the image optimization on-site. 
Availability of flexible admin panel. 
It is compatible with all kinds of extensions. 
Can be easily enabled and disabled. 
18. Mega Menu – Extension for Magento 2: 
This extension provides a better menu section for Magento websites. By using this extension, the admin can design a menu that customers can easily navigate through. It also provides category listing and numerous other content types to help the website owner to create an organized menu with rich content. Moreover, the Mega Menu extension also shows all the information on one panel by using different icons. By this, it avoids multiple clicks to reach the cumbersome process. 
Main Features: 
It provides 3 sub-menu levels. 
You can add, delete or edit menu options. 
It also allows you to freely insert static blocks into the menu. 
Provides a freely customizable menu. 
You can add any custom link. 
19. Checkout Suite – Magento 2 Extension 
This Magento 2 extension optimizes the checkout process for the Magento website. It is the latest solution for the checkout process. Customers can easily place an order because this extension reduces the number of steps. Checkout Suite also fixes a guest checkout feature. Checkout suite is integrated with Amazon Pay and PayPal because the conversion rate will increase quickly. It is one of the most important extensions to improve the checkout process of your online store. 
Main Features: 
It has a one-page checkout design. 
Restrict payment methods per customer group. 
Availability of checkout page A/B testing. 
20. Google Tag Manager – Magento 2 Extension 
This extension enables you to get fully enhanced eCommerce tracking and enables you to gather valuable data. It tracks products' impressions by tracking clicks from various pages. The store owner can easily troubleshoot your GTM setup regardless of your expertise level. It helps its traffic analysis and optimization. 
Main Features: 
Allows persistent data management. 
It tracks Magento user ID. 
Also supports display advertising features. 
CONCLUSION: 
If you are running an online store and want the best features to monitor it, you should avail Magento 2 extensions and offer an enjoyable experience to your customers. 
We are hopeful that you will find this guide helpful.