Effective
e-commerce website design
is highly crucial in building a good user experience. Online shopping is becoming a common trend for many years. Covid 19 has significantly spiked up this trend further. According to a study in 2020, 46.1 percent of surveyed UK citizens preferred online shopping. Even people who never opted for e-commerce services in the past are inclined towards online shopping now. The critical element that distinguishes a successful
E-commerce website development
and design is user experience. Currently, the most popular website for online shopping is Amazon.
350.50 Million People visited it in January 2022
, and the only reason for such enormous traffic is the interactive layout and easy navigation.
E-Commerce Website Design and Development
Add a header to begin generating the table of contents
What is E-commerce Website Design and Development?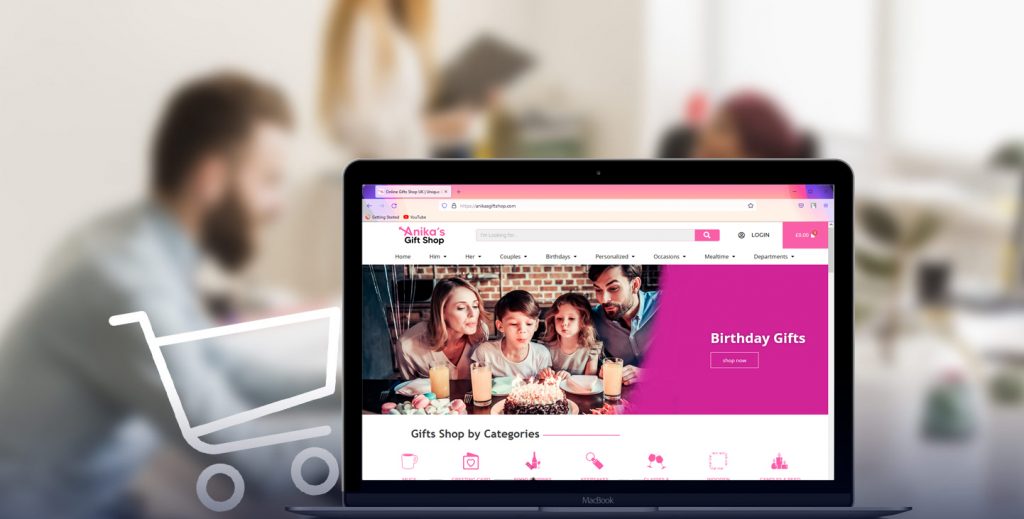 E-commerce website design and development is a process of creating an online platform in order to sell your products to potential buyers.
In this digital era, there is always a new business ready to set up its E-Commerce web store every day. But, only a few of them turns into a successful online business. So, the critical question is, how would you survive in such fierce competition?
The answer is choosing your e-commerce web design and development agency wisely. The right E-Commerce website design can help you develop your business and make its presence on the internet.
An E-Commerce website design and development revolves around creating, maintaining, and designing a web store. It ensures a good shopping experience for the customers. With the application of the latest technology, a good e-commerce website can help in boosting the profitability of your business.
Difference Between Normal Website & E-Commerce Web Development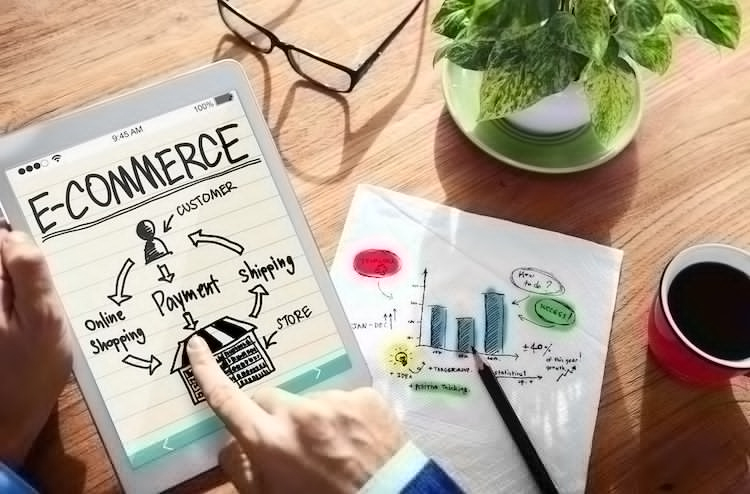 Generally, there are two types of websites
Normal websites
E-commerce websites
A Normal website is an information-based platform. The intent of designing such websites is to provide information on different products and services. Such websites usually have articles and blogs to convey information about the relevant topics.
On the other hand, an E-Commerce web development and design aim to provide a platform for customers to do online shopping. The intent for designing such websites is to promote businesses online.
Another significant difference between both websites is security. Normal websites do not require high levels of security badges.
 While E-commerce websites have highly sensitive information, customers provide their credit card/debit card numbers, home addresses, and contact numbers for online shopping. Hence, an SSL certificate is a must-have for E-Commerce web development.
Another significant difference is the different types of databases used. Normal websites do not require a complex, highly functional database. But, e-commerce websites need highly complex databases due to the amount of information regarding sales, inventory, etc.
Search engine optimization is much more complex and requires high maintenance for e-commerce websites compared to normal ones. With the constant addition of new products, SEO experts need to work more efficiently to keep the website visible in search engines.
How to Design an E-Commerce Website?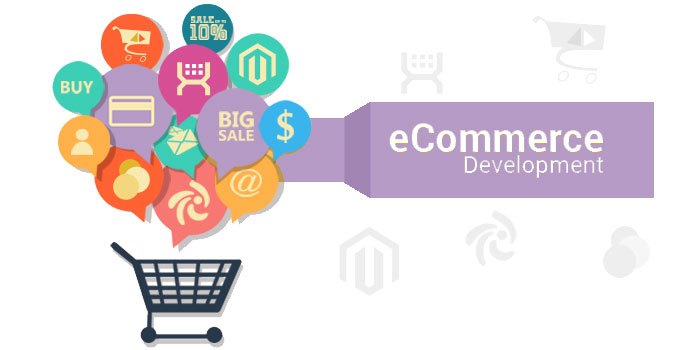 Imagine going to an unorganized store with no proper directions and a haphazard layout. How would you feel? How much time would you spend there? Maybe a few seconds, and after that, you will surely come out.
Customers can have the same experience in an online store as well.
According to Adobe, 38% of people stops engaging with the website if they do not like its layout. An attractive E-Commerce website design not only looks good but also helps customers to shop easily. The primary key to designing an e-commerce website is customer engagement.
Following are the factors that help in efficiently designing an e-commerce website.
1. Understand E-Commerce Website Requirements
Before starting to design an E-Commerce website, it is advisable to know about website requirements. Some of the basic requirements are a hassle-free checkout, application of SSL certificate for security, accessible navigation page and flexible return policy.
2. Ensure Responsive Website Design
A responsive website adapts to every screen size. Currently, mobile phones are more used than desktop computers. A good website design should have the same layout, features and toolbars on every screen. It also helps customers in easy shopping.
3. Search Bar on Navigation
The primary key to a good E-commerce website design is to create a user-friendly interface. Having a search bar on navigation is very important. In this way, customers can easily find what they are looking for and do not have to look through every page for their desired product.
4. Product Features Design
Customers need accurate information before buying anything. The elaborated product features on the website can be helpful. It should include each detail about the product that might be useful for the customer.
5. Cart Option on Product Pages
Cart option should be displayed clearly on the product page. So, that customers can edit the cart easily.
6. Visible Checkout Option
A visible check out option is vital as it helps customers in doing quick shopping. The key to an effective e-commerce website design is to focus on a user-friendly interface. Customers should see the checkout sign visibly instead of looking for it on the whole page.
A navigation menu is a primary way of navigating through your website. It should be engaging and attractive. It must include a home, about, products and contact us page.
Call to action help customers and guides them. It also helps in making a prompt decision. Most importantly, it slowly slides customers through the sales funnel.
9. Special Category – Like Top Selling, recommended for you, Featured Product.
The E-commerce website design should include special categories like top-selling, recommendations and featured products. It enables customers in making better decisions. Customers can quickly make their minds by just looking at featured products and their specifications.
10. Show Stock Availability
Showing stock availability encourages customers for a quick buy. If they see their favourite product is about to get out of stock, they might buy it more quickly.
The filtering option saves customers time. It helps them in searching for their desired product.
The wish list option shows buyers intent. The customers can create a list of their favourite products and save it in their accounts. It encourages them to buy from the list later.
13. Product Delivery Information
The delivery information should be elaborated and well displayed on the checkout page.
14. Cart Item Update Option
Cart update option helps in an easy shopping experience. If a customer changes his mind along the way, he should have the option to update the cart and make the desired changes.
A good E-commerce website design always have several payment options. It provides ease for the customers. Few common ones are debit/credit cards, e-wallets, bank transfers and cash.
As mentioned earlier, security badges are incredibly vital for a good e-commerce web design. SSL certificate is most commonly used for this purpose.
17. Customer Review Option
The customer review option helps the buyers in making up their minds about a product. By reading the reviews and ratings, buyers can easily access the quality and performance of their desired product.
Ecommerce Website Development Platforms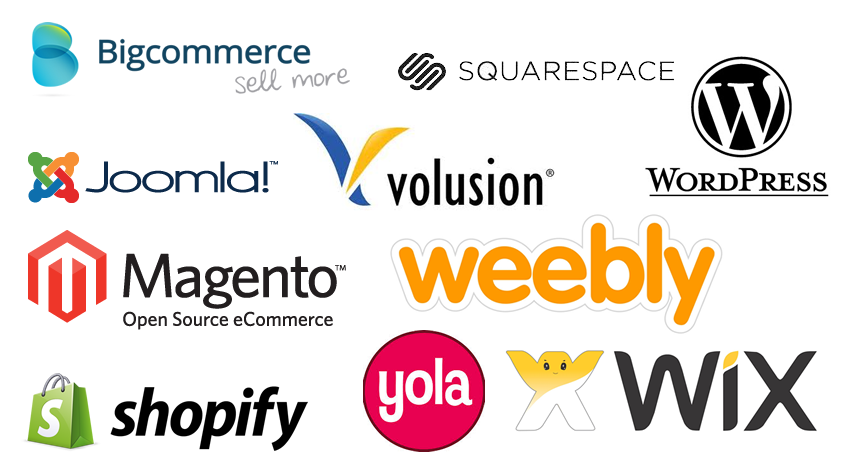 An e-commerce website development platform is a software application that enables businesses to operate online. It assists in managing the website, sales and products.
Choosing a good e-commerce web design platform is highly crucial as it helps the customers to have a smooth shopping experience. Hence increasing your profit and sales.
There are many E-commerce website development platforms, but here we have mentioned the most used ones.
Shopify allows anyone to make an online store on a subscription basis. It is an e-commerce platform that helps businesses to establish an online store.
Magento is another famously used e-commerce website development platform. With the help of open source technology, Magento allows its users to have flexible cart options. It also provides you control over the layout and functionality of your online store.
WordPress is a popularly used platform for online selling. It provides you with tools to set up your functional online store. With its wide range of plugins, you can easily customize products and engage more customers.
If you want to create your online store without any technical coding, wix.com is the best platform for you. It is a website builder that let you create a website via drag and drop tools.
Square space is also a user-friendly platform famously used for e-commerce website development. It also uses the drag and drop tools that enable the user to create online stores within few minutes.
Ecommerce Website Design and Development Cost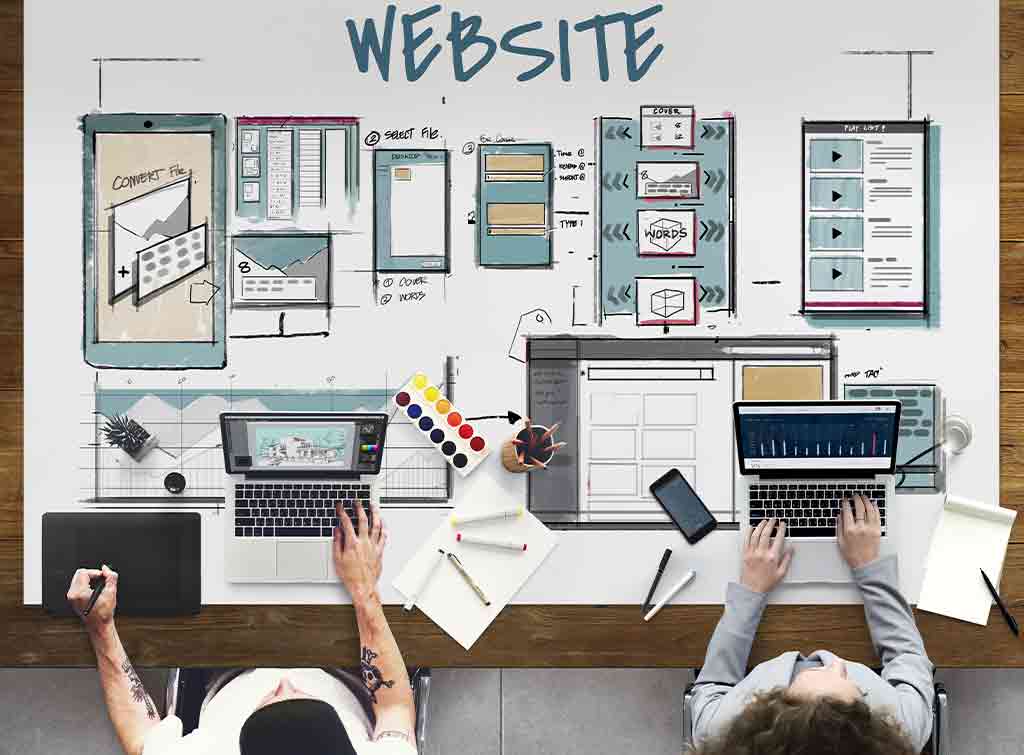 An e-commerce website cost depends upon many factors. A good website should be well designed and allows easy navigation. Anyone can open an online store, but with good maintenance tools, marketing strategies and eye-catching design, you can take it to the next level. Generally speaking, a fully functional and maintained website could cost around 35000£ – 40,000£.
Key areas that affect E-Commerce Web Development Costs
E-commerce websites require more maintenance and security as compared to a standard website. The selection of website building platform, the type of website database, security certificates determines the e-commerce website development cost.
The cost of the website greatly depends upon the number of products on your website. The more products you will have on your website, the more intricate the database must maintain it.
Each e-commerce website platform has its pros and cons. You can choose any platform based on your needs and the cost of website building. Each platform has its pricing that can affect the overall cost.
Website Design Preferences
Although website design preferences provide a good user experience, it also affects the e-commerce website development cost. Some commonly used preferences for an e-commerce website are Content management capabilities, easy check out options, search engine optimized codes and layout.
Custom Programming and Functionality
E-commerce web design with custom programming and functionality provides ease for the customers. The excellent functionality of your website can make it stand out easily. But like every good thing comes with a price, custom programming and functionality would also spike up the overall cost of your website.
There are several options available for web hosting. It depends on your business needs. It is advisable to research before picking a web hosting plan and choosing one that better suits you.
E-commerce websites help in setting up your own online business. It can remarkably help your already established business to grow further. With every passing year, the e-commerce industry is flourishing rapidly. Currently, there are more than 7.9 Million  Online businesses.
With the selection of ideal platforms, customized features, and an attention-grabbing e-commerce website design, you can also establish a successful website and start your dream business today.
So what are you waiting for?
E-Commerce Website Design and Development FAQ
What does E-business mean?
An E-business is the operation of companies using a computer and the internet. It is highly convenient and suitable.
What is the Biggest E-Commerce Platform?
Currently, Shopify is the biggest e-commerce platform in the world. Presently, almost 1.75 million sellers are present on the Shopify platform. 
Shopify has two different types: Shopify lite, which helps websites take payments from the customers, and Shopify Plus, which enables big companies to operate effectively by paying a hefty 2000$ subscription fee a month. 
What are the Types of E-Commerce Websites?
There are different types of E-Commerce Websites B2C (Business-to-Consumer), B2B (Business-to-Business), C2B (Consumer-to-Business) and C2C (Consumer-to-Consumer)
What is Subscription E-commerce?
What is the Difference Between B2B & B2C E-Commerce Websites?
In the B2B (Business to Business) e-commerce setup, businesses do transactions with other businesses. On the other hand, a B2C (Business to customer) e-commerce setup lets businesses sell products directly.
Which Platform Should I Use for E-Commerce Website Development?
There are many e-commerce website development platforms like Shopify, Magento, WordPress, and Wix etc.
How Much Time Need for E-Commerce Web Design & Development?
Building an e-Commerce website is more time taking than a normal one. It can take 9 to 12 months for a good functioning website to be launched.
Can You Develop SEO Friendly E-Commerce websites?
Yes, SEO is crucial for an e-commerce website design. It makes websites more visible on search engines. It can also help you pick out the most searched product by customers through keyword research.
How Much will it Cost for E-Commerce Web Development in the U.K.?
It can take around 35000 £-40,000 £ to develop and maintain a fully functioning e-commerce website in the U.K.
How many E-Commerce Websites are there in the U.K.?
There are thousands of e-commerce websites in the U.K., and the numbers are increasing with every passing day.
Do You Have E-Commerce Solutions or Packages?
Yes, we have multiple e-commerce packages and solutions for your assistance and guidance.